You have been waiting for this, I am announcing the Dirtiest Girls
around today and tomorrow...first of all
This team will be doing the challenges for the 10th of the month
or all the challenges depending on what fits in the schedule for them.
TEAM RAW:
Hi I'm Lynn Yen from

Singapore

. I enjoy papercrafting and learning musical instruments.
I'm an educator who is passionate about teaching! One and a half years into scrapbooking, I'm still fascinated with what we can do with papers! I love the shabby-chic, romantic and vintage style but I'm game for any challenge that comes my way! I love the look of paint, glue, mist or powder on my dirty hands when I scrap, it's totally therapeutic.
Thanks so much

Pinky

& Dirty

Scraps

for giving me an opportunity to learn to work out of my

comfort zone

!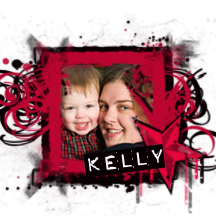 Hey ya'll! I'm Kelly Cranfill and I live in the western part of

North Carolina

with my husband, puppies and our son. I have always been creative and expressed that creativity in some way, shape or form. I technically started scrapbooking in high school, although I had no sense of style and literally just stuck things to paper and jotted down a few notes! I fell in love with the hobby again a few years later when my

niece and nephew

were little and have been going

full blast
every since! I'm excited to be here and hope to serve as an inspiration for everyone who comes to visit. Have fun and join in the challenges!
Hi my name is Carla Oliveira. I am a 45-year-old single mother to two teenagers. I have been scrap booking for 10+ years. I started as a consultant for a scrap booking company because I fell madly in love with the concept of preserving memories in an artistic way. After doing that for a couple of years, I realized that there was more to the scrapbook world then what I had been doing. So, I quit as a consultant and decided to scrapbook my way, for myself. Scrap booking has become very therapeutic for me. When I sit down to create a layout about my kids, my family, my friends, or even just a random page about thoughts in my head, I feel so good when I see the finished product before me. Life sometimes gets in the way and I have experienced some "down time" with my scrapping in the past. I am at a point now where I'm determined to change that and make scrap booking more of a priority. It is a passion of mine that always makes me feel good, and right now, I need more goodness in my life!
Hi everyone. My name is Marlene and I am from New York. I'm a single mom and I've been blessed with two awesome boys who keep me super busy. I'm an administrative assistant by day and scrapper by night. I've been scrapping for almost 3 years now and I absolutely love altering items, working on my art journal, making cards, doodling, drawing...basically anything artsy and crafty. I love being creative and I'm always inspired but all the talented scrappers out there. I'm happy to be a part of this design team and I look forward to getting to know all of you!
Hello, my name is Pamela Jordan and I'm an addict----scrapbook addict that is. I'm 47 years old----married to high school sweetheart for 26 years----have 3 grown children (20, 25 & 26)----I also have 2 beautiful grandsons (4 and 14 months) who are my prides and joys----I love them lil' stinkers-- i live in columbus, ohio (since 1973)----been scrapbooking since 2006----i love art-paper----adhesives----paper----my crop a dile----did i mention PAPER!-----i LOve LIFE and live it to the fullest----i'm a fast learner----i love to play----and most important, I LOVE TO HAVE FUN----i'm currently on 3 design teams:
Thank you to everyone who applied, honestly
you all deserve a spot because you put yourself out there and tried!
Please stick around and support Dirty Scraps
we will be having
GUEST DT's
and a new call in 6 months!
I genuinely appreciate the time and effort you put into applying
I have a few more girls to share....
Team DIRTY will be announced next! :)
No go get DIRTY!